At Door Link Plus we highlight and display any of our products that have been installed in suitable locations. In this post, we shall look at a polymer safety barrier that is suited to various industrial internal or external environments, from large freezing storage facilities to normal storage facilities.
The polymer barrier can be mounted to concrete surfaces, creating a safe barrier between metal framing of doors, poles or frames and general users of the space, such as forklift trucks, pedestrians, and cars.
We can install single installations of this barrier to multiple pedestrian bollards with swing gates, acting as a traffic barrier with different heights.
Some customers use this product to prevent forklift potential damage, or as column protectors separating pallet loading zones in an industrial factory.
Created to Modern Safety & Health Standards in New Zealand
The plastic polymer barriers are specifically engineered to purposely be used in multiple locations and can be used several times before being disposed of environmentally.
Patented Energy Absorption System, allowing 80% of the impact force to the fully absorbed thereby protecting the underlying metal posts from permanent damage.
No floor is damage upon the installation of the barriers, so any existing fixtures are preserved and reducing the repair, maintenance, and replacement costs.
New Zealand Standards:
TUV certified and tested to ISO 4892-3
Performance rated and compliant to PAS 13:1307
No Corrosion and chemically inert to ISO/TR 10358
Abrasion-resistant with a hardness of 66 to ISO 868
The barrier material is compliant with food contact regulations.
In addition to the above compliant standards, the polymer barrier is highly visible and never requires painting for maintenance. It is, therefore, more cost-effective than steel can be easily cleaned and requires little maintenance costs.
Testimonials from Clients
To give you an idea of the effectiveness of our product, here are three testimonies from large multi-national clients:
"In comparison to other safety barriers, this product proves to be the most effective way of ensuring a high level of safety on our site. By choosing this product we have lowered the risk of any major damage" – Quantity Surveyor, IBM

"We decided to have this product installed and we have been very pleased with the way they have ensured greater safety throughout the depot" Risk and Facility Manager, DHL

"This product gave us tailor-made solutions that can be adapted to each specific case in our factories" Supply Chain Director, NESTLE
Images of a Recent Installation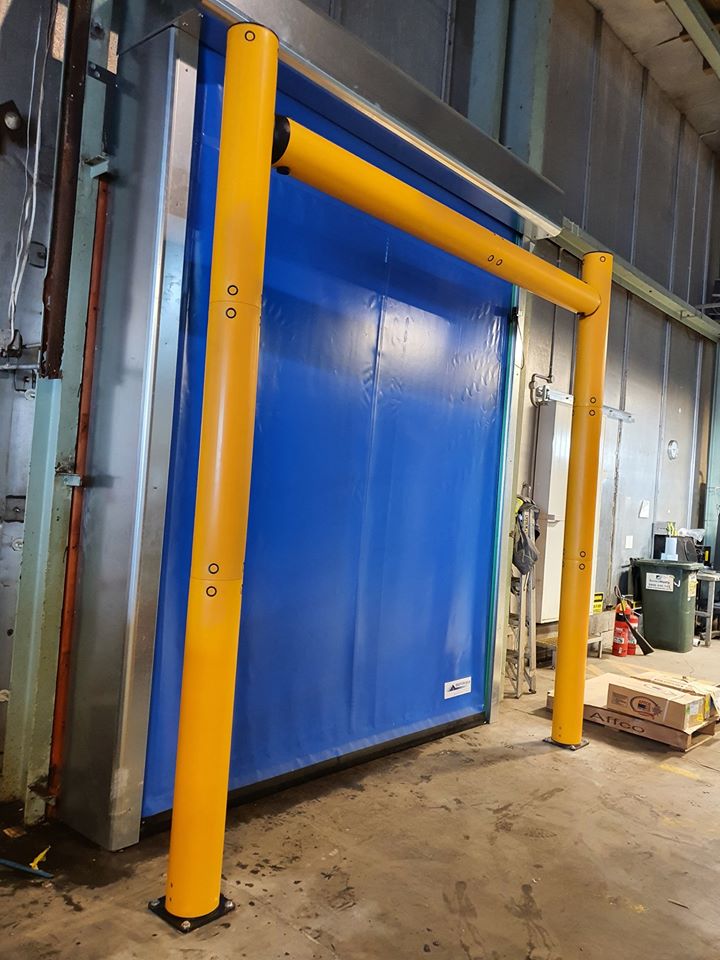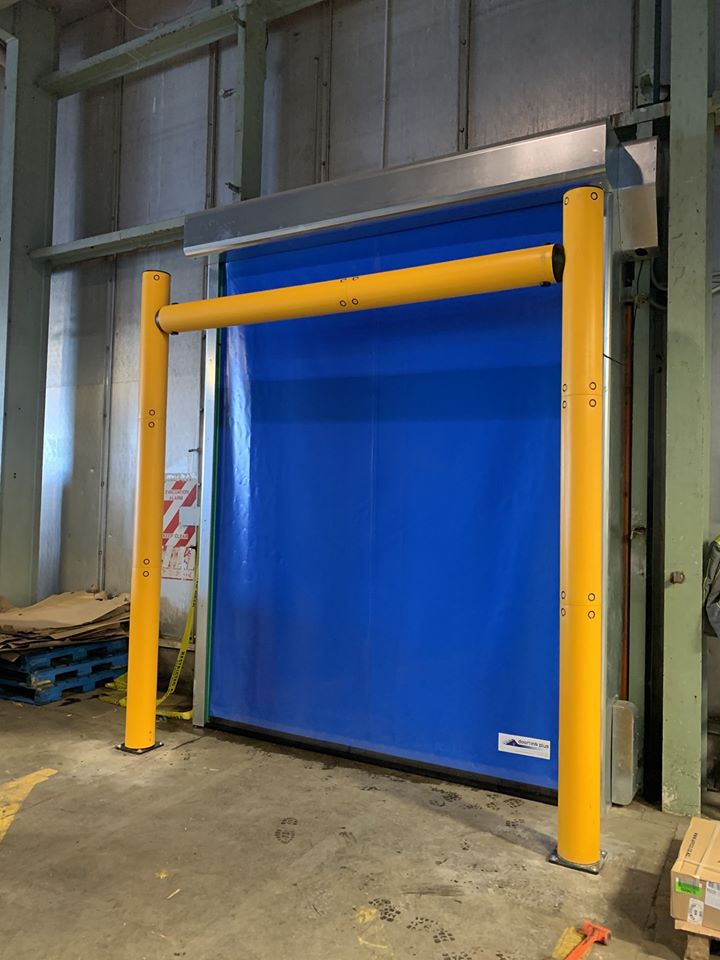 If you have any questions about installing polymer bollards in your factory or creating safety pedestrian bollards, then reach out to us and contact us today.